So a lot of you have noticed I haven't been around much these past six months. GoodReads, Facebook...pretty much nonexistent. Reviews? Ppfflt. You have to read a book to do that. Sorry, but I took an unexpected hiatus from the literary world. It all began with a very necessary break up and out of town move on my part. Unfortunately, it didn't go off without a hitch; or without the unwanted, immature, and sometimes absolutely ridiculous drama. So there was a lot of the following: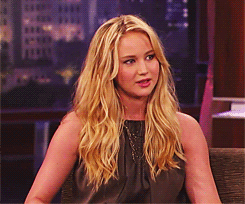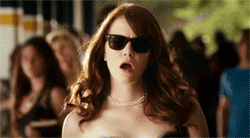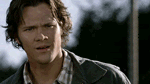 I've never been one to hit (no matter how much a person could use a good smack), but seriously...
Needless to say the move did me good. I found a full time job, met some new friends, and basically got my life back on track and ready to focus on just me and my little boy again. But the misery from the previous months - hell, years! - still lingered. So much there were plenty of times I just wanted to smack anyone incredibly peppy bouncing off the walls around me.
But if you know me at all, you know I pretty much had an "I don't give a f*ck" attitude about it all. Seriously. I can't even begin to fully express how much I didn't give a f*ck.

Sometimes it's best to leave the drama behind and find something that will truly make you happy. In the past, my writing has always been my happy place, my go-to stress-relief mechanism. But it failed me this time. I felt so drained and lifeless inside that I found no joy in the stories that once churned inside my head, and those I was still working on drowned into nothingness. I had little desire to put pen to paper to get down what was already imagined, or in this case, fingers to keyboard.
Honestly, it wasn't even the breakup that caused this - believe me, that wasn't worth a second thought. I think I was just exhausted and a little burned out. In the past two years I released seven full length novels and one novella, and as much as I enjoyed putting all those stories together for you, it was time for a little break. Body and soul and all that, because I could feel the depression I've fought all my life slowly trying to creep its way to the surface again.
You'd think the darkness trying to take over would've made for the perfect environment to really work on the two novels I meant to already have released this year - the final Nearly novel and the second Dust book, both of which are from series that fill you with darkness and sadness. But I ain't gonna lie. It's not easy to leave your head in those places long term, especially when it seems incredibly sad already, so it was an gigantic epic fail when I tried to occasionally up their word count. But I knew anything I produced would only be rewritten later, and if I couldn't write it well enough to begin with, there was no point in making myself even more miserable over creating useless crap. So I bailed on the writing for a bit.
Jump forward a few months and you'll see I'm doing better. And while I've got a ways to go before I'm completely gettin' jiggy with it...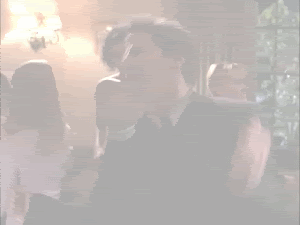 ...I do feel I'm ready to tackle writing again. I know a lot of you have been inquiring about
Nearly
Undone
and
Stardust
, which I promised to have released by this spring. Obviously, I didn't make that deadline. In fact, I'll be lucky to get them both out by the end of the year, but I'm going to try.
Because while I'm beginning to start writing again, I'm not ready to tackle the dark stuff just yet. So I've gone back to working on a different romance novel that I haven't really shared yet. With any luck I can have that ready for release by Fall, then transition back to the dark side.
So for those of you who have been waiting patiently - and for those who have been a little less impatient (lol) - bear with me a little longer. I'm finally beginning to get my groove back, so the wait won't be too much longer.
And a special treat for waiting so long, you can pick up the last novel I released for a limited special price of just 99 cents for one week. Go
here
for links.