Dollhouse (Dollhouse #1)
Anya Allyn
Pub.: May 20, 2014
Dress-up turns deadly. . .

When Cassie's best friend, Aisha, disappears during a school hike, Cassie sets off with Aisha's boyfriend Ethan and their best friend Lacey, determined to find her. But the mist-enshrouded mountains hold many secrets, and what the three teens discover is far more disturbing than any of them imagined: beneath a rundown mansion in the woods lies an underground cavern full of life-size toys and kidnapped girls forced to dress as dolls.

Even as Cassie desperately tries to escape the Dollhouse, she finds herself torn between her forbidden feelings for Ethan, and her intense, instinctive attraction to The Provider, a man Cassie swears she has known before…

Because Cassie's capture wasn't accidental, and the Dollhouse is more than just a prison where her deepest fears come true—it's a portal for the powers of darkness. And Cassie may be the only one who can stop it.
Creepy dolls everywhere just got dismembered. Just in case...
(Hell, I would've done it anyway!)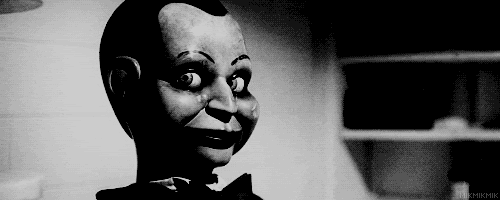 When Aisha goes missing during a group nature hike and her boyfriend Ethan gets blamed for her disappearance, friends Cassie and Lacey trek back into the forest after Ethan, who's determined to clear his name. But he's running out of time, because police and their hound dogs are closing in fast. And when they spot the owner of a creepy mansion in the middle of the forest burying something in the ground, their last ditch effort has them sneaking inside. But unfortunately, what goes in, doesn't always come back out again.
I'd love to tell you a little more of the world inside, but that would be completely spoilerish. I will say that it involves creepy oversized dolls, several kidnapped girls, a mild love triangle with the worst timing ever, captors who are beyond messed up and secret tunnels that open up for a strange reason. Gothic horror fans are in for a treat, and if you haven't read one before, this is a goody to get your feet wet with. Just be sure to lock up the creepy dolls before you read. Better yet, spare yourself the anxiety and just chunk the nasty things.
Copy provided by publisher for honest review.